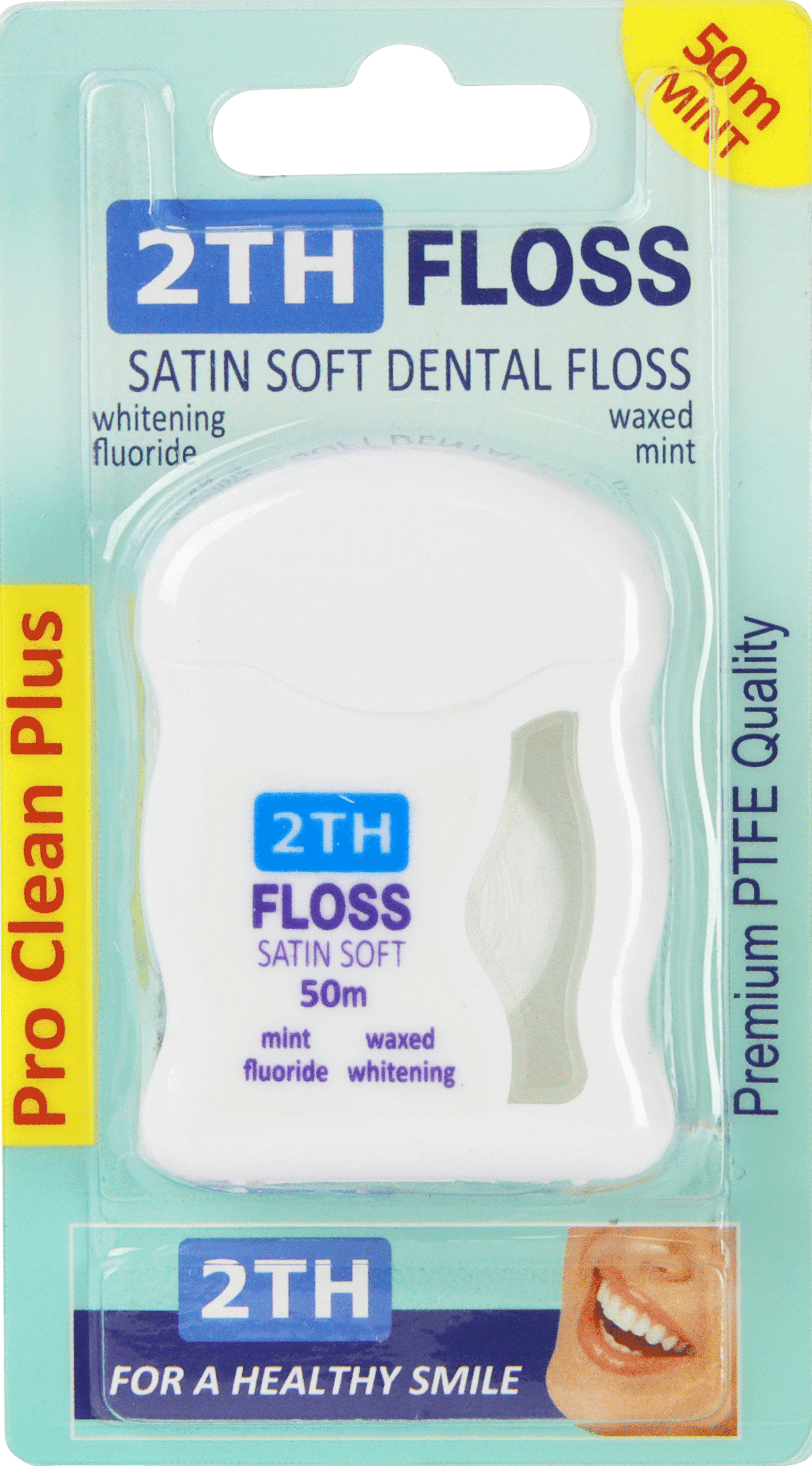 2TH Floss Satin soft and extra strong floss
2TH Floss Pro Clean Plus: Essential for healthy teeth
The use of high quality dental floss for good oral hygiene is more important than people tend to think.
A toothbrush usually cannot get in between the tight spaces between the teeth and molars. This causes food remnants to stay behind and this increases the risk of dental cavity development.
2TH Floss is especially developed to clean narrow spaces, including below the gum line, and is therefore indispensable for thorough dental cleaning.
More benefits of 2TH Floss:
The whitening formula makes discoloration of teeth and molars around the gums shiny white again.
Its Fluoride provides better protection and maintains stronger teeth and molars.
2TH Floss is made from soft and strong PTFE; it does not fray and leaves a fresh minty taste in your mouth.
Available in a handy carry pack.
€

2,39
starting from

€

1,91
In stock
20% discount
Buy more than 7 poducts
15% discount
Buy more than 4 poducts
10% discount
Buy more than 2 poducts
Prevent dental problems
Did you know that a toothbrush only cleans three of the five surfaces of a tooth? This is not sufficient to prevent the accumulation of bacteria. These bacteria are the cause of plaque, cavities, gum disease and bad breath.
Flossing with 2TH Floss is the answer! The silky floss removes food residue effectively and therefore keeps your teeth healthy.
Daily flossing
Healthy teeth do not need to demand a lot of time. By just a few minutes of daily flossing your teeth will be cleaned more effectively.
2TH Floss is easy to use and easily slides between teeth and molars to remove plaque build-up around the teeth and under the gum line.
The floss thread is made from high quality PTFE, making it both silky soft and gentle on sensitive gums, but also strong. This enables fast and effective cleaning.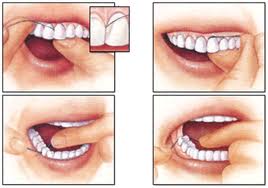 Combine flossing with tooth brushing and interdental brushing with
2TH Coniflex brushes
to guarantee a healthy smile!
Safe, Secure and Easy Payments with: